Call (631) 585-7000
Call us now for an immediate QUOTE (631) 585-7000
Trucks & Commercial Vehicles
Office of Freight Mobility
The Office of Freight Mobility is responsible for advancing policies and programs that mitigate the adverse impacts of trucks on infrastructure and communities, while also improving truck delivery efficiency with an overall mission of supporting the City's economic competitiveness. The Office of Freight Mobility can be reached through our hotline number at 212-839-6670.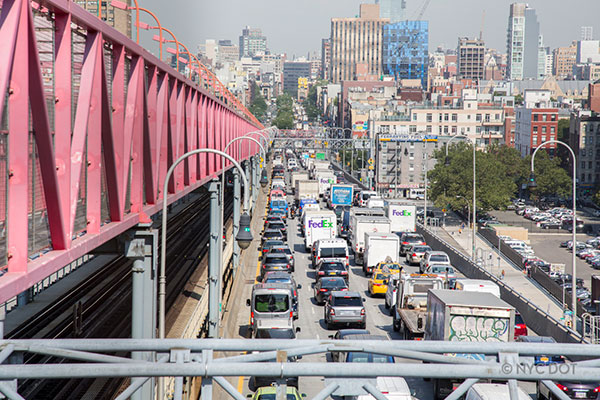 Trucks and commercial vehicles are essential to New York City, providing goods and services to millions of New Yorkers every day. The City's diverse mixture of land uses, dense urban environment and vast transportation infrastructure require a distinct set of rules and regulations to govern the operation of trucks and commercial vehicles. In order for this system to function efficiently, it is important that drivers observe these rules and regulations.
The information provided on these web pages is for educational purposes only. Please refer to the official New York City Traffic Rules and Regulations for the most current rules governing trucks and commercial vehicles.